How to Prepare Your Child For Overnight Camp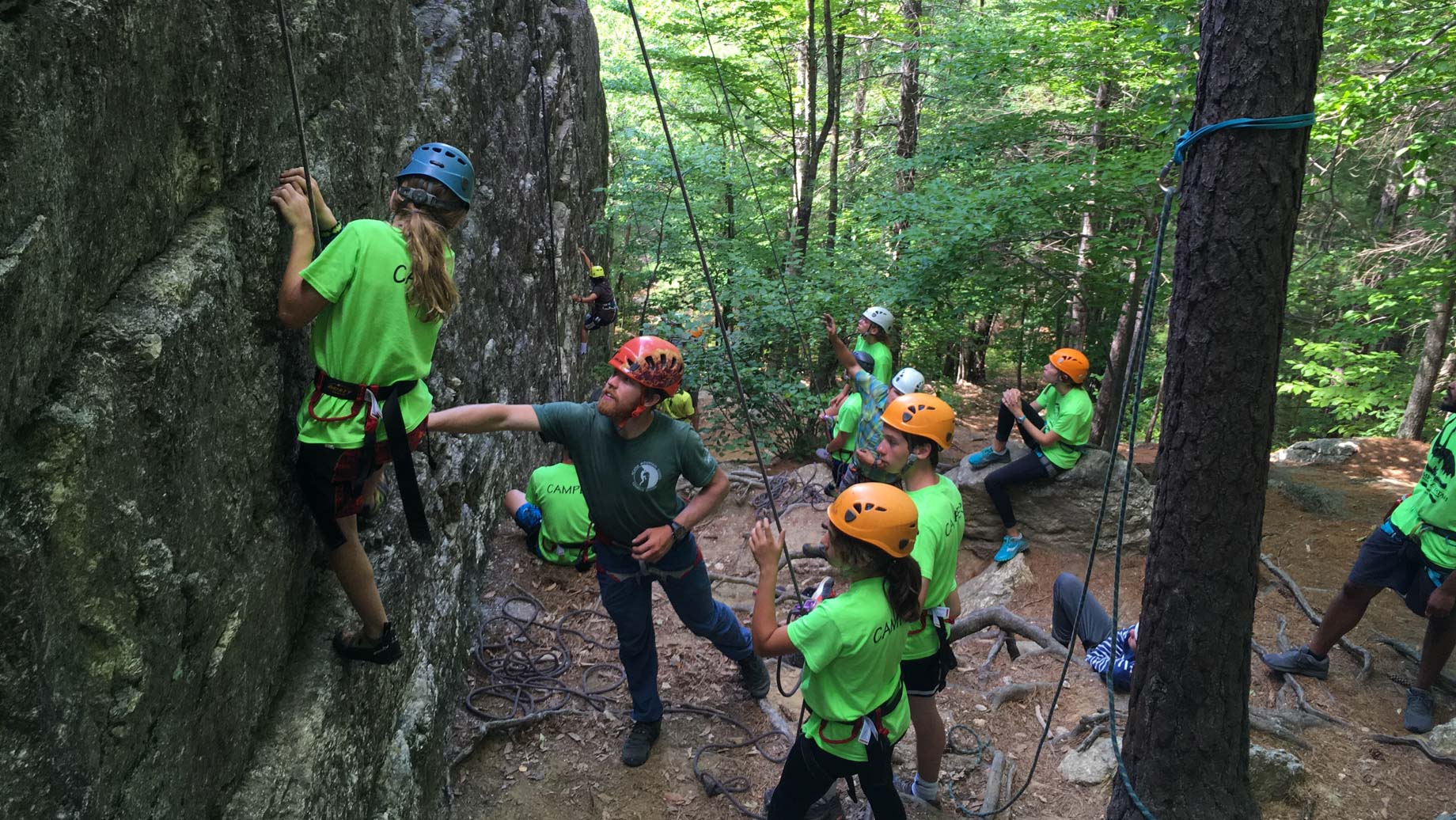 Overnight camp is an incredible opportunity for kids to participate in new activities, overcome challenges and meet other campers from all over the world. While many children are eager to venture off on their own, some also face anxiety. Kids that haven't spent a great deal of time away from home are uncertain about what their time will be like without their parents. There are several things you can do as a parent to help your child prepare for their first overnight camp experience.
Visit the Summer Camp
Bring your child on a tour of the camp so he or she can get familiar with the facilities. Browse around the cabins, check out the activities  and have a look at the lake and grounds.. If you're unable to take a tour of the camp, see if there is a virtual tour available or a brochure the two of you can browse together. 
Use a Packing List
Follow the packing list provided by the camp and don't be afraid to pack extra. Packing ahead of time will also put your child at ease because they won't have to worry about anything last minute. Also, packing together is a nice way to bond and see how your child is feeling. Buying some new items will get your child excited as well!
Connect with Campers Ahead of Time
Don't skip out on any social events, orientations or camp tours. This gives you the advantage of connecting with other families ahead of time. Your child can make friends before going into camp which will provide a sense of relief. Take a look at social media sites because these will also provide your child with the opportunity to meet future campers. 
Plan Communication
It's natural for children to wonder when they'll be able to talk to their parents when they're away from home so be sure to let your child know how you'll be communicating. Does the camp allow snail mail? Electronic mail? Can you send care packages? If your child knows how you'll be connecting and how often, they'll feel much more secure during their time away. 
Join Us at Camp Waziyatah for the Best Summer Camp Experience
At Camp Waziyatah, we provide life-changing  overnight camp experiences for boys and girls aged 6 to 16. Our overnight summer camp is the highest rated camp in Maine and occupies 130 beautiful  acres on a 3.5 mile private lake in Waterford, ME. Cabins look out to the pristine McWain Pond which is surrounded by gorgeous hundred-year pines, creating a tranquil atmosphere that is perfect for summer camp. Interested in Wazi? Explore some next steps to get on your way to joining us this summer.
With over 30 activities to choose from including hiking, canoeing, water skiing, set design, dance, beach volleyball, the BLOB and so much more, we have something for everyone. Kids who want to participate in competitive sports have endless options while campers who seek some time to tap into their creative side can explore drawing, sculpture, theater, painting, tie dye, and more. 
When it comes to nutrition, we have that covered too. Wazi serves three hot meals and afternoon snacks along with vegetarian options and a daily salad bar. We're also aware of nut allergies and dietary restrictions so feel free to call ahead and let us know if your child has dietary restrictions or specialties. Our chefs also whip up fresh pastries, desserts and baked goods! 
Health and safety is the #1 priority at Wazi which is why we have a health center with full-time Registered Nurses and doctors who are available 24/7.