Wazi was the greatest experience my son has ever had. Everything about this camp is exceptional. The staff is loving and supportive. All campers share an incredible camaraderie towards one another!Misha P.
---
Summer of 2022 Dates & Rates
Welcome new Wazi Families! Registration is now open for any four, six or eight week sessions. Rookie camp registration for two week sessions will open on March 1st (Waitlist now for first chance at any remaining camp spaces for rookie campers on March 1st).
Two week rookie camp is for first time campers only, but first-timers can attend any 4, 6, or 8 week session. Four-week sessions are recommended, most popular, and cost almost 30% less per week vs. a two-week session. Please call if you have any questions at all. See you at camp!
Session
Dates
Rates
First Session
4 Weeks
Sunday, June 26 – Thursday, July 21
$7,950
Second Session
4 Weeks
Sunday, July 24 – Thursday, Aug. 18
$7,950
Extended Session
6 Weeks
Sunday, June 26 – Saturday, Aug. 6
$10,650
Full Session
8 Weeks
Sunday, June 26 – Thursday, Aug. 18
$11,650
First Session
2 Weeks Rookie Camp*
Sunday, June 26 – Saturday, July 9
(*See below)
$5,950
Second Session
2 Weeks Rookie Camp*
Sunday, July 24 – Saturday, Aug. 6
(*See below)
$5,950
CIT Program
Entering Grade 11 Only*
Either Four Week Session
(*See "Teen Leadership" Below)
$6,950
Space at Camp Waziyatah is LIMITED.  We will do everything we can to find you a spot. Please call if you have questions about registration.
Register For Camp
Ready for the summer of a lifetime?
To register for camp, you can pay your deposit online and guarantee a space. Welcome to the Wazi family!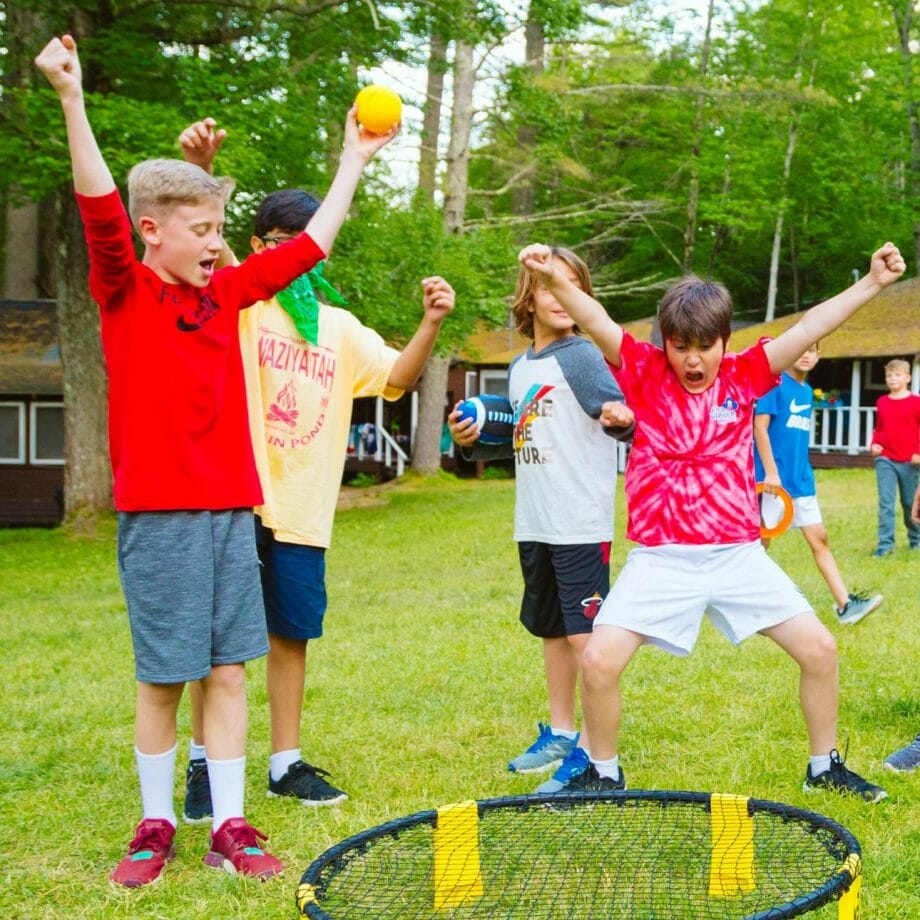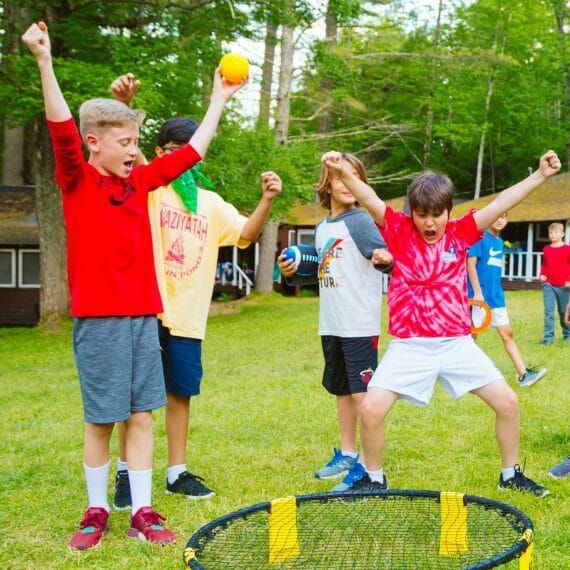 Enrollment Period Details
4, 6, or 8 Week Registration
Online Early Bird registration period is now in effect and open registration for new families will begin September 20th. New families may call now to get on a waitlist to hold first positions when open registration begins. Spaces are allotted based on a first-come, first-served basis. Registrations for all two, four, six or eight week sessions are available. Spaces go quickly so please register as soon as possible.
Six or Eight-week campers may spend time away from camp or attend the Changeover Trip between sessions – July 21st to July 24th – $595
2 Week Rookie Camp
All campers including first-timers may attend 4, 6, or 8-week sessions but only first-time campers may attend rookie sessions.
Important: We do not suggest telling campers to come for two weeks and extend if they like camp. This is VERY HARD for campers and can significantly affect their experience. Call for more information. We can help you prepare your child for a wonderful camp experience!
Payments
A $1000 non-refundable deposit is required to secure a place at camp All fees are divided into equal monthly payments until June 1, 2022. As part of our COVID-19 financial guarantee, deposits can be used in future years if you choose to cancel this summer.
What's Included
Tuition Includes
Room and board, supervision, instruction, arts materials, standard Adventure Bound day trips, routine medical and nursing care and laundry.
Not Included in Tuition
Camp store purchases, trip surcharge, airport shuttles, and the whitewater rafting trip. All families make a $200 deposit ($300 for 6 or 8-week campers) for store credit and trip surcharge. Up to $50 can be spent in our camp store for logo merchandise such as tee-shirts, etc. $150 is for the trip surcharge. Unused credit is not refunded. This charge does not cover arrival and departure airport shuttles or the whitewater rafting trip.
Teen Leadership Programs
Counselor in Training/Junior Counselor Leadership Programs – For Ages 16 and 17
QUESTIONS ABOUT REGISTRATION?
We Are Here to Help