Located in Waterford, Maine, Waziyatah is more than a traditional co-ed New England camp of superb quality and reputation — it's an experience in which people of all ages grow, discover, explore, and feel welcome!
Work Hard Play Hard
Waziyatah is where we all come to have fun, work hard, profoundly and positively influence the lives of children, and make new friends. Camp Waziyatah has a diverse population with children and staff from all over the world. Our program promotes adventure, sportsmanship, teamwork and a large number of activities including waterfront, athletics, visual and performing arts and outdoor trips.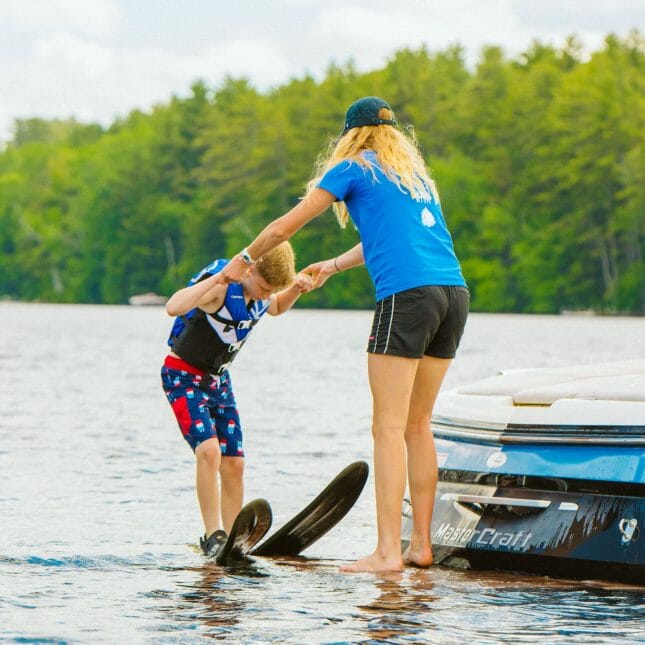 We Are Here to Help
Once you have had a chance to read the materials on our website, we will be happy to answer any questions you may have. Waziyatah believes strongly in developing a relationship with each person considering working with us. We welcome the opportunity to visit with you — usually by phone or video chat — to learn more about what is important to you. That also allows us to help in any way we can with your plans for an exciting summer of creating fun for children and building better kids one summer at a time!
For more information email applications@wazi.com.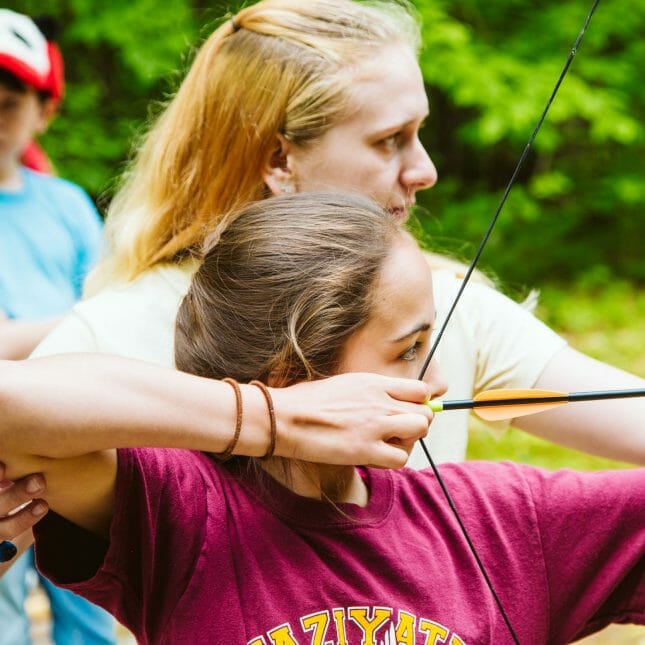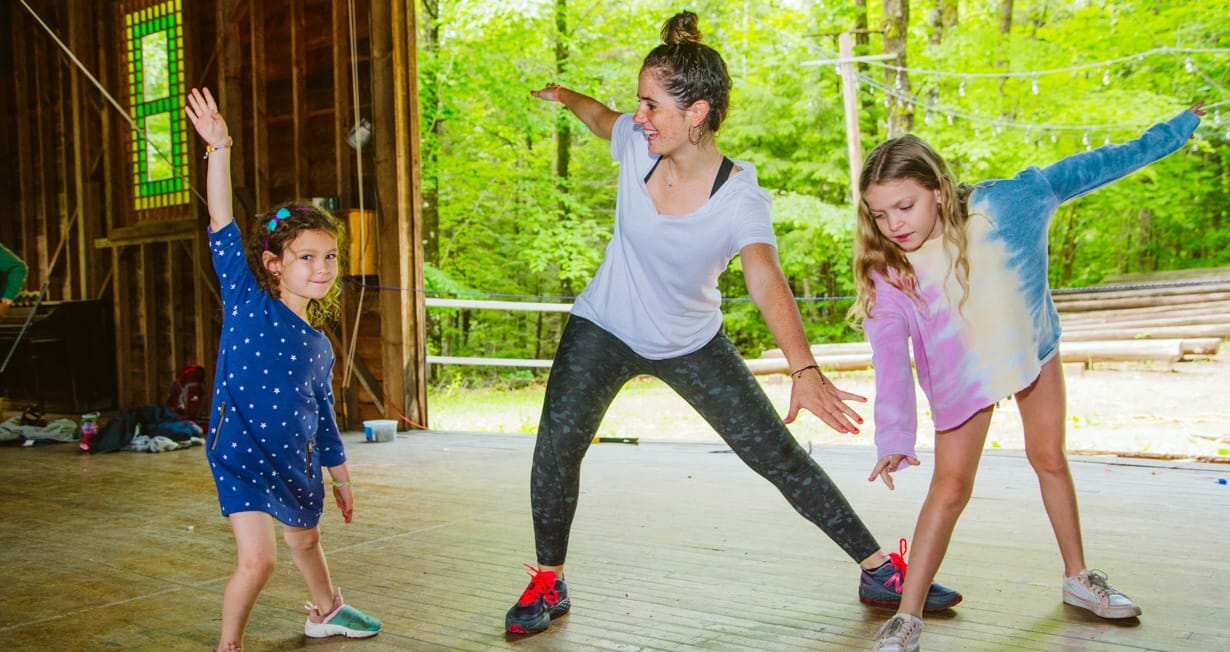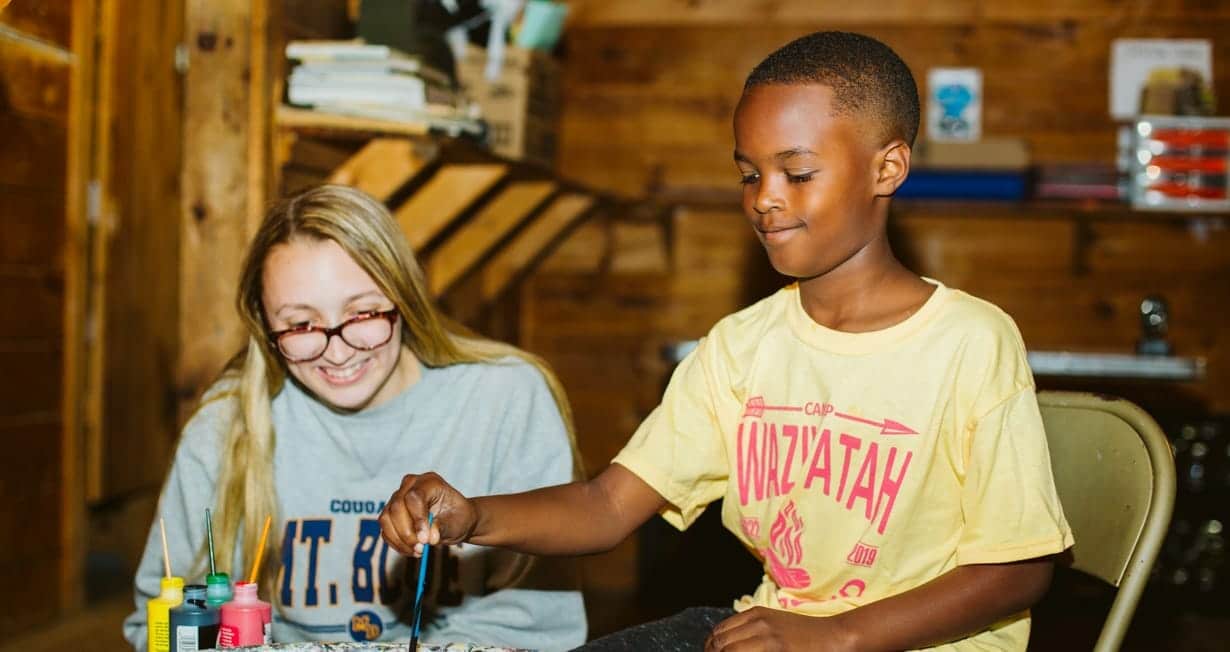 Successful, Happy Staff Members Are…
Fun-loving people who are committed to making a summer of fun for children
Positive people who can help a child through times of nervousness and doubt
Non-complainers who look for solutions, not problems
High-energy, enthusiastic team players
Honest people who can follow simple, clear rules and expectations
People who are more interested in helping kids than in their own personal relationships
Sincere people who care about telling the truth
Resilient and cheerful
Skilled people who want to – and who try hard to – impart their skills to children
People who do not need to be the center of attention, but who can give attention
People with a child-like optimism
People who hold strong, clear values and who can communicate those values to others
People who have the courage to stand up for their principles
People who place the needs of children ahead of their own
People who encourage children to make good choices in all areas
What to Expect
Expect to work very hard, alongside people who share our mission of "Building Better Kids – One Summer at a Time"
It is our collective responsibility to provide a positive influence to help each child become a better person
The Owners and Directors support and encourage your positive and creative work with campers
Participation in evening activities is a vital part of your responsibility
Important Policies
Waziyatah does not permit alcohol in any form on camp at any time
Child abuse (physical, sexual, emotional) or emotional or sexual harassment of peers is not tolerated
You will have a period off daily, one evening off weekly, and one 23-hour day off weekly
Curfew is midnight. You remain in your quarters through the night for the protection of the campers
You are responsible for your own belongings and for any cash that you bring to camp; we recommend travelers' checks.
Waziyatah is a NON-SMOKING environment. Do not apply if you smoke.
Become a Wazi counselor and positively affect the lives of kids from all over the world! Join us in EXCELLENCE!