New Family Liaison & Pines Division Director
Carl Acosta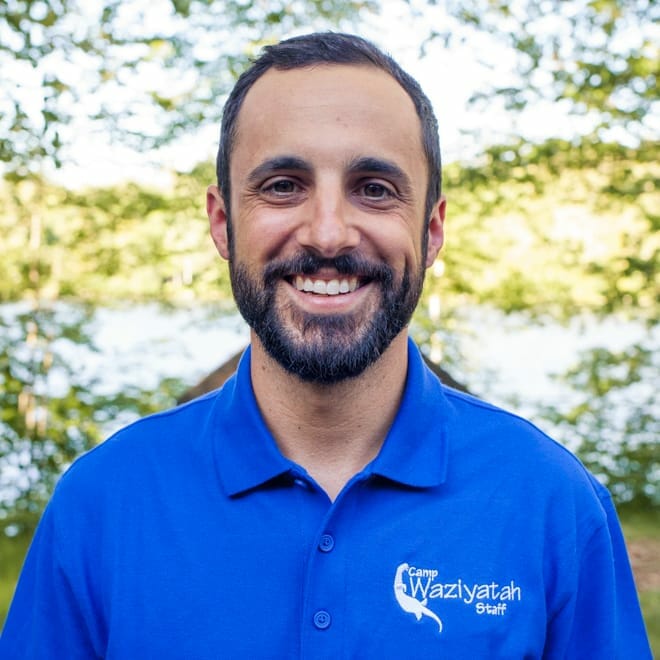 Email
Carl Acosta is our New Family Liaison, which means he does everything to make new families comfortable with their Camp Waziyatah experience. Carl walks new families through the process of registration, preparing for camp, and helping to communicate with parents while their children are at camp. Carl is also our Pines Division Director. He oversees the counselors and campers in The Pines, our youngest area of camp for kids age 6 to 12.
Carl has worked with children with autism for the Boston Public School system and has a lifetime of coaching experience. He was a scholarship soccer player and All-American at Cal Berkeley and was the school's highest-scoring player for four straight years. Carl teaches private and group instruction in soccer and piano to children in Boston.
Carl lives with his wife Maddie Acosta, also a New Family Liaison and our Athletics Director, in Marblehead Massachusetts, and is the brother-in-law of our Camp Director Gregg Parker.
---