New Family Liaison & Pines Division Director
Carl Acosta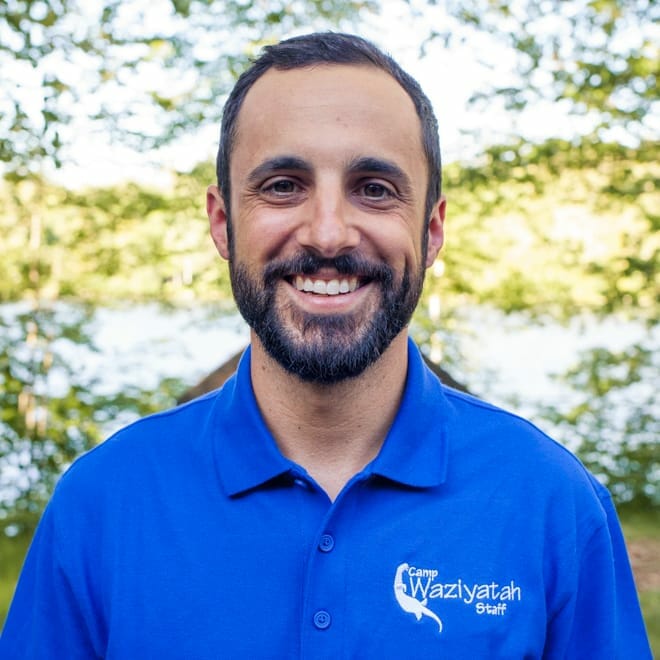 Email
Carl Acosta is our New Family Liaison, which means he does everything to make new families comfortable with their Camp Waziyatah experience. Carl walks new families through the process of registration, preparing for camp, and helping to communicate with parents while their children are at camp. Carl has also been our Pines Division Director for 10 summers. He oversees the counselors and campers in The Pines, our youngest area of camp for kids age 6 to 11.
Carl's work with children did not begin at Wazi, but rather on the soccer field as a coach and instructor. After a successful tenure at Cal Berkeley where he held the title of the school's highest-scoring player and was voted 1st Team All-Pac-12, Carl went on to lead soccer camps in the Virgin Islands and coach in Marblehead, MA. He then worked in the Boston Public School system as well as teaching piano and guitar lessons.
Carl lives with his wife Maddie Acosta, also a New Family Liaison and our Adventure Bound Director, in Bridgton Maine, and is the brother-in-law of our Camp Director Gregg Parker.
---