Camp Waziyatah
Baxter State Park Trip 2023
"Katahdin, in all its glory, forever shall remain the mountain of the people of Maine." – Percival Proctor Baxter, Former Governor of Maine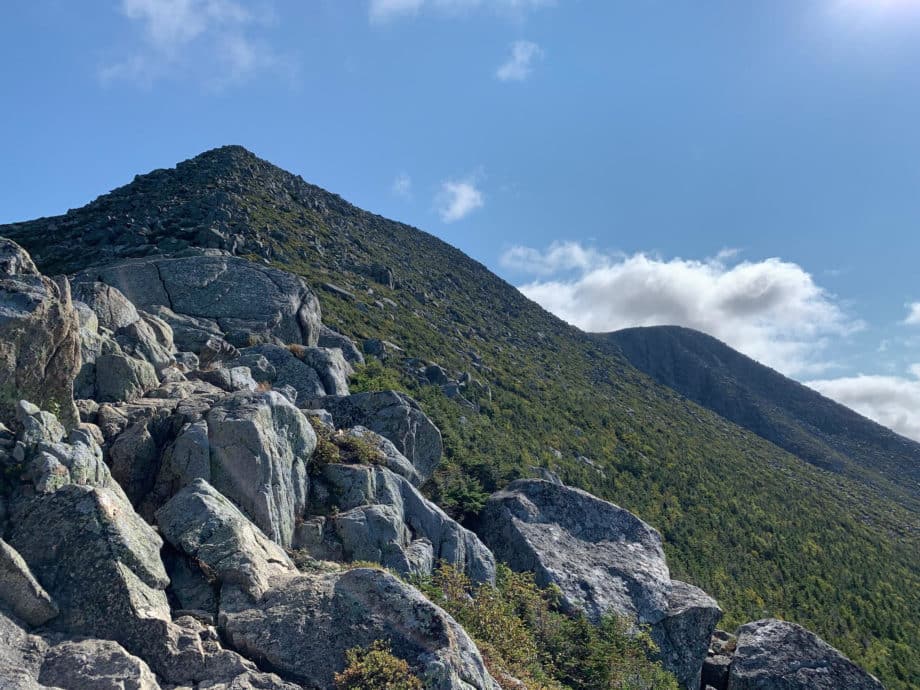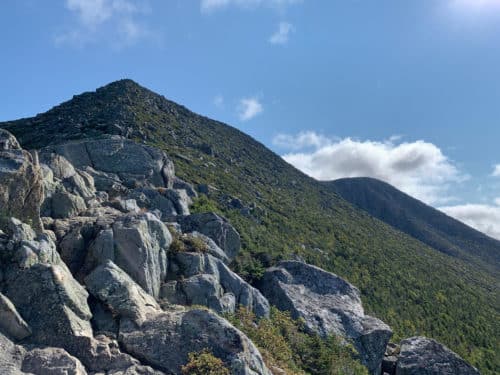 For the first time ever, Camp Waziyatah is offering a new, incredible, guided outdoor experience for a select few campers. It's a 4 day, 3 night trip to Baxter State Park to summit Maine's highest peak, at 5,267 feet: Mount Katahdin.  It will take place in the three days between first and second session and any 4, 6, or 8 week camper may attend. Space on the trip is limited to 12 participants.
Baxter State Park is the largest permanently preserved state park wilderness area in the United States. It's more than 200,000 acres is a wilderness unlike any other. The park has been kept intentionally wild, with no electricity, only dirt road access, and not a gift shop in sight. In addition to summiting Katahdin in the final stretch of the famous Appalachian Trail, campers will hike the Nesowadnehunk River in search of brook trout, canoe the crystal-clear waters of Kidney Pond, and maybe even see a moose! It's an opportunity for a life-changing wilderness experience, the type of trip they'll remember for the rest of their lives.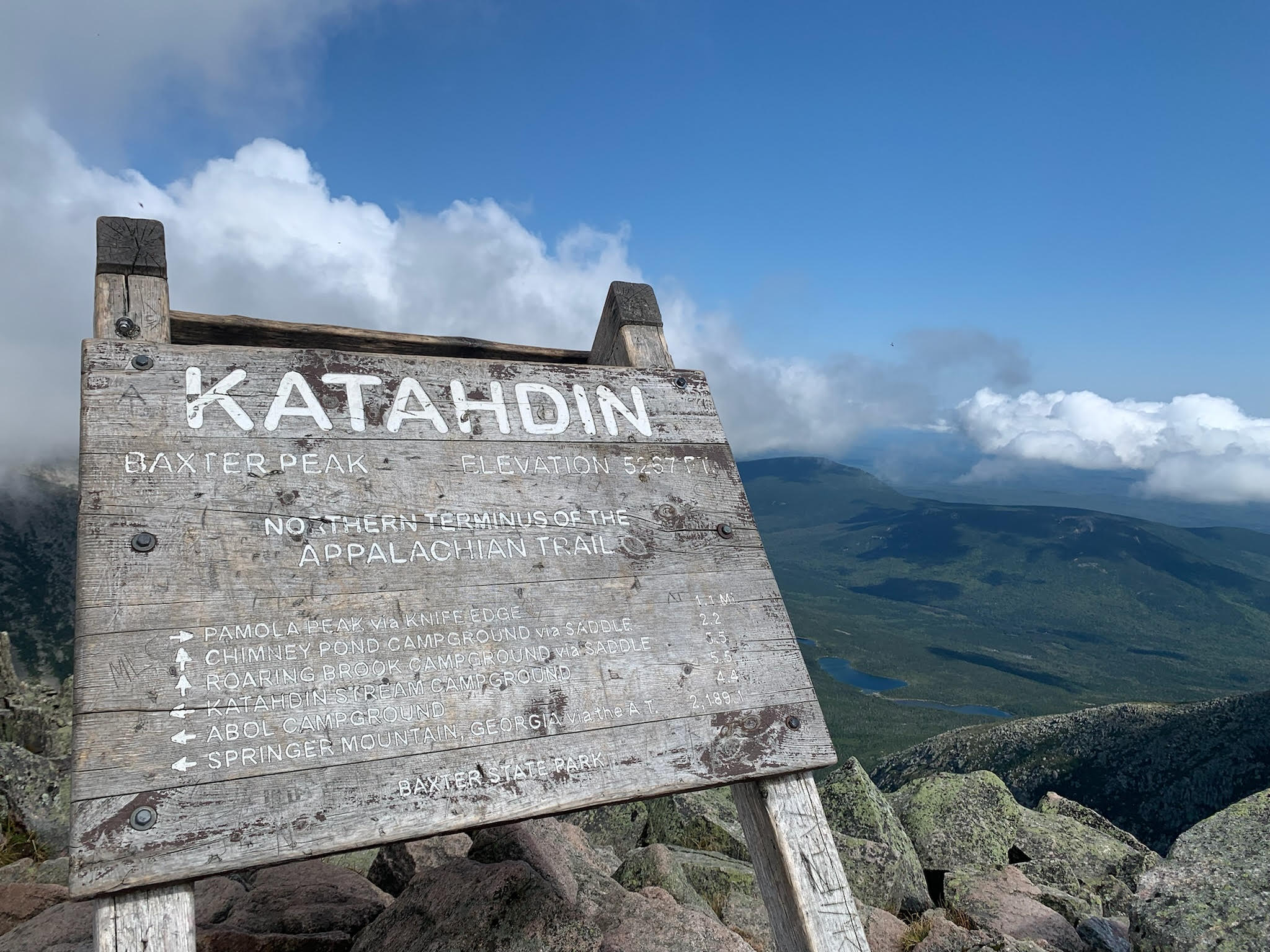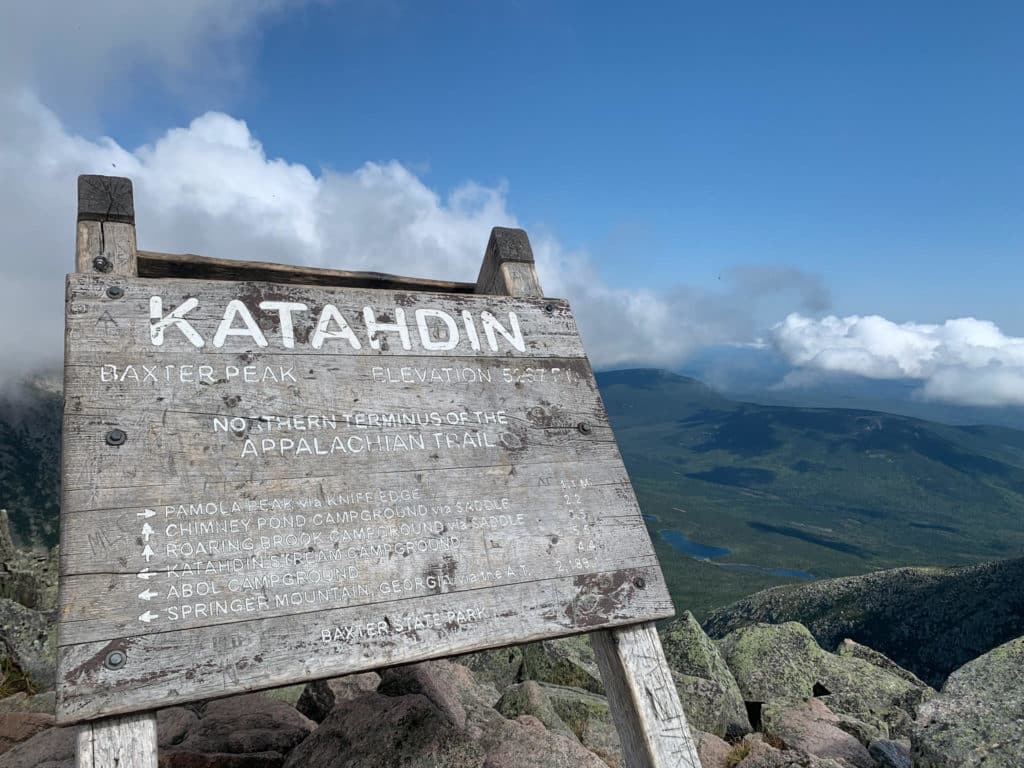 When is the trip?
Thursday July 20th to Sunday July 23rd, 2023.
How will travel work?
For 1st Session campers, instead of leaving for home on departure day (Thursday, July 20th), they'll head to Baxter State Park instead and depart on 2nd Session Arrival Day (Sunday, July 23rd). For 2nd Session campers, they will arrive on 1st Session Departure Day (Thursday, July 20th), participate in the trip, returning to camp for the regular first day campfire and activities on Sunday July 23rd, and then continue with their session as planned.
How many campers can go?
We are only taking 12 campers at this time.
What are the sleeping arrangements?
Sleeping arrangements will be done exactly like Trip Week, with campers sleeping in gender-specific tent groups depending on numbers of campers by age. Campers will sleep in tents at the Foster Field Campground. All tents are provided by Camp Waziyatah and tent assignments will be made by the Guides.
Will there be check-ins or updates via GPS beacon or phone?
Yes, the guides will have a Garmin satellite phone and will be making daily check-ins to camp. In addition, daily check-ins will be had at the ranger stations.
Are there participation requirements?
Campers must be age 12 or older to participate and be able to complete a certain checklist of physical skills. The hike to the top of Katahdin, while beautiful, is rigorous. Only campers who are capable of meeting the physical requirements should participate. To view the skills needed, click here.
How safe is it?
All Wazi activities are SAFE FIRST and then FUN. Registered Maine Guides, Wilderness First Responders, and Senior Staff members Maddie Acosta and Benji Gonzales have scouted multiple trips with varying ascents to prepare to guide this adventure. Park Rangers will be notified of our arrival, guides are seasoned and certified, GPS beacons will be carried and all precautions will be taken to ensure this life-changing experience meets the utmost safety standards.
What gear will they need?
All participants MUST HAVE:
A backpack with a waist strap. There are points where hands must be used for scrambling and packs need to be secure.
Sturdy hiking shoes. Hiking boots, trail runners, approach shoes. No sneakers, crocs, slip-ons, etc.
2L of water bottles or a hydration bladder. Being able to carry a significant amount of water is key on longer hikes.
A sleeping bag rated to 35 degrees. It is much colder in the evenings in Northern Maine than Western Maine where camp is located.
Dry wicking layers. Clothing must be synthetic fabrics capable of quick drying.
A waterproof and breathable (like Gore-tex) outer layer.
Bug spray/sunscreen. Much like regular camp, protection against the elements and bugs is key.
Flashlight or head lamp. There is no electricity in Baxter State Park. It gets "a new kinda dark" at night which makes for spectacular star-gazing!
Participants are welcomed to bring:
Cameras.
Hiking poles.
Compass.
Bed roll or sleeping pad (if they do not have one, camp will provide one)
Fishing gear ***note, participants over the age of 14 who wish to fish will need to have Maine Fishing License. These can be obtained online and must be presented to the guide before the date of the trip. If participants do not wish to fish (or ar under 14), they do not need to have a fishing license.
Participants may not bring:
More than 2 bags of clothing/gear.
Scented deodorant, toiletries, perfumes.
Electronics.
Their own food/snacks.
Knives, fire starters, personal camp stoves, other high-risk, specialized gear.
What is the cost?
The trip runs the same dates as changeover and will cost the same amount ($595).
How do we sign up?
Registration can be done here. If you are unsure if this is the right trip for your camper, set up a time to speak with our Adventure Bound Director, Maddie Acosta. She can be reached at maddie@wazi.com or (804)815-5797.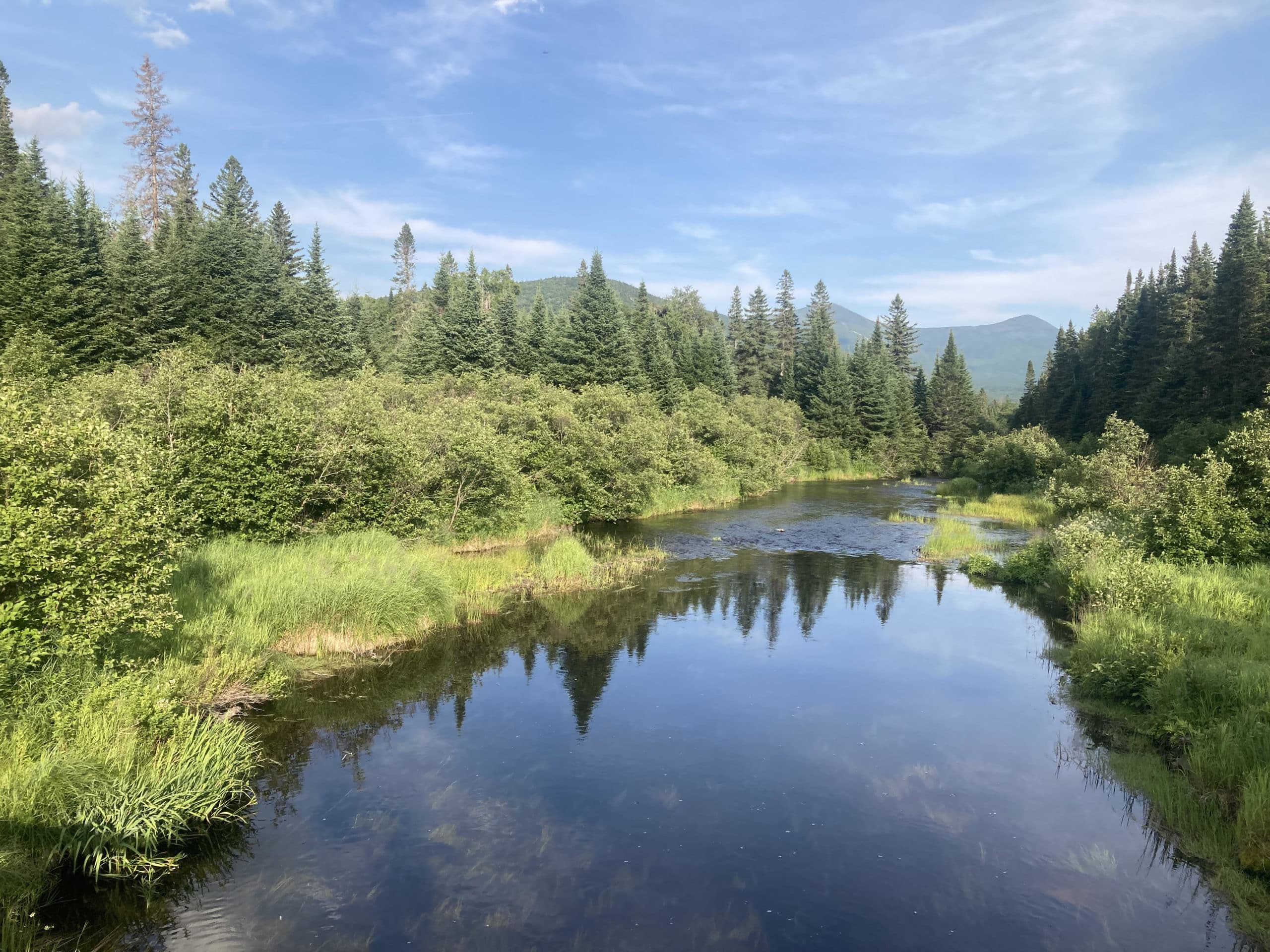 Campers must be able to check off a certain set of physical milestones to be able to participate in the trip. We cannot stress enough that while the trip will be developmentally appropriate, it will be challenging.
Requirements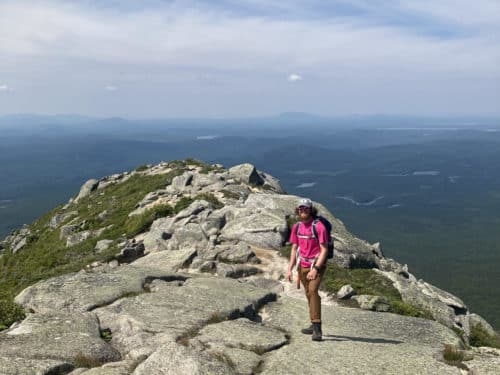 Able to carry an approximately 15 lb. pack while hiking over difficult terrain with significant elevation for an extended period of time. Experience level: have hiked 4+ miles in mountainous terrain.
Participate in regular physical activity (sports, physical hobbies, etc.)
Comfortable with heights
Active listeners who adapt well to group dynamics.
Unsure if your camper meets the requirements? Contact Maddie Acosta at maddie@wazi.com or (804)815-5797 to set up a time to talk it over.